My Team
I take customer service very seriously. So does my staff. Together, we are committed to providing exceptional customer service to all of our clients.
If you need to schedule an appointment, make changes to your policy, submit a claim or request any other service, please let us know. We will respond promptly.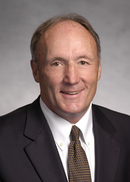 Michael K Drymiller, CLU®, ChFC®
Wealth Management Advisor
Office 563-326-5331

Alessandra M Panasky
Associate Financial Representative
Office 563-326-5331

Alessandra is the newest member to the Drymiller team and is excited to bring a unique perspective to company. She has extensive experience in providing outstanding customer service and is committed to presenting herself in a professional manner. Her friendly and open disposition allows for clients to easily and effectively communicate with the Drymiller team.
Alessandra graduated from Augustana College in 2015 with a Bachelor of Arts in Art and Education, although she is no longer teaching, her experience in the school system, as well as experience in other professional fields, lends itself to the position she holds at Northwestern Mutual. She is a lifelong learner and always wants to challenge herself to grow professionally.
Alessandra is originally from the suburbs of Chicago, IL and has been living permanently in Davenport, IA since 2015, but loves taking weekend trips back home to see her mother and sister. She spends a lot of her free time reading, cooking, and running, she also enjoys finding new activities that challenge her.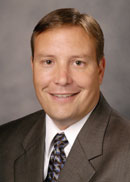 Steven J Lynch, CLU®
Associate Wealth Management Advisor
Office 563-326-5331

Steve is a new member of the Drymiller team.  He started in January 2017 with us but has been a financial advisor since 1998.  Steve believes in personalized, detailed, comprehensive financial planning. He holds the CLU (Chartered Life Underwriter) designation.  Steve Lynch has a passion for helping his clients achieve their life goals.
Steve is a native of Davenport, IA . Steve, an only child, moved home in 2002 to take care of his aging parents.  He is married to an exceptional individual, his wife Stephanie.  They currently live in Moline, IL with their group of animal friends.  Stephanie is pursuing a PhD in ESL at the University of Iowa.  She is a native of Fresno, CA. 
Steve has been extremely active in our community since moving home.  He is the President of the Quad Cities Estate Planning Council, a board member on the community advisory board for WQPT, a board member of Hearts for Housing, past board member of Congregation Beth Israel at the TriCity Jewish Center, former active officer of the Davenport Jaycees, past Chairman of the Israeli Festival, and past board member of other charities.  He works with African refuges childen and their families in Rock Island and volunteers to help at many other charitable events.
Steve is an avid reader who enjoys nothing more than a bike ride and finding a good spot to crack open a book.  He also enjoys relaxing with a golf club in his hands.  Steve is a participant in a local medieval combat group called Belegarth, www.belegarth.com.  He has been known to enjoy an occasional glass of wine with friends.  He and his wife are blessed to have many great friends in the QCA and Iowa City, whom they spend valued time with.